It's crucial to take some time out of the chaos of our everyday lives to engage in self-care rituals and pamper ourselves. A DIY facial is one such routine that can promote renewal and relaxation. A homemade facial gives you the chance to treat your skin with all-natural substances while also giving you the chance to tailor the procedure to your skin's needs and particular problems.
Natural Homemade Facial Recipes For Clear And Glowing Skin
It's crucial to stick to a skincare program and use products made just for your skin type if you want clear, radiant skin. But in addition to this, getting frequent facials is something else that is quite vital. But if you believe that getting a facial entails visiting a salon and shelling out a ton of cash, you are completely mistaken.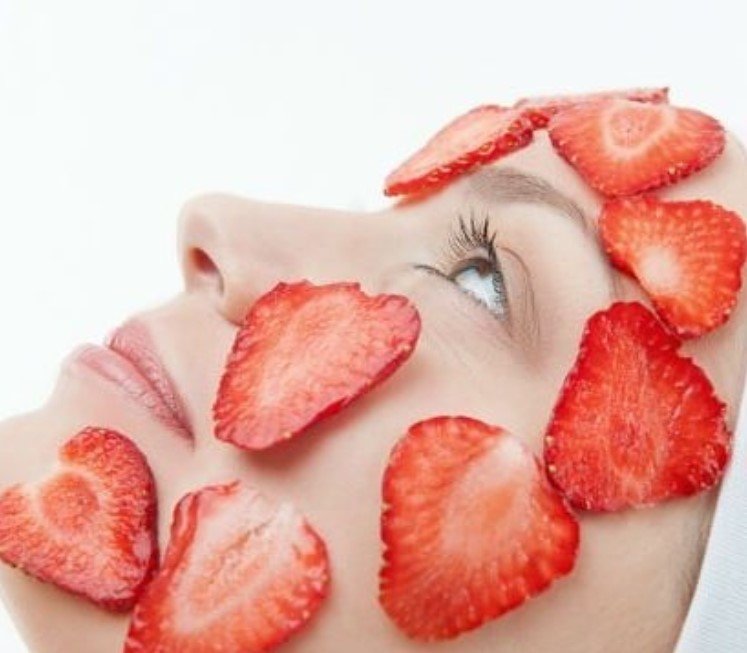 Regular facials are crucial to treat, nurture, and repair your skin, but they are not always required to be performed in a salon. You can simply give yourself a home facial for glowing skin in a few easy steps using some readily available materials from your kitchen and beauty shelves. Since every component in the homemade facial is entirely natural you can use it without any problem.
1. Nourishing Dry Skin With Avocado And Honey
It can be really frustrating to have dry, parched skin, but with this mixture of avocado and honey, you can simply give your skin plenty of hydration. This homemade face mask only requires two ingredients, can be prepared quickly, and leaves your skin feeling smooth and baby soft. Half an avocado should first be mashed, then a teaspoon of honey should be added and well combined. To leave your skin softer and better nourished, apply this nourishing face all over.
2. Egg White And Yogurt For Oily Skin
If you use the correct components, those of you with oily skin might also gain a lot from a homemade facial. In order to avoid clogged pores and regulate sebum production, this egg white and yogurt face mask helps to soak up extra oil and deeply ingested pollutants. Additionally, the lactic yogurt moisturizes well while exfoliating dead skin.
One egg white and one spoonful of plain yogurt should be combined in a mixing dish. Apply the mixture evenly over your face as it dries and hardens after thoroughly mixing the two ingredients to avoid any lumps. For a smooth, matte finish and to tighten open pores, rinse it off with cold water.
3. Revitalize Dull Skin With A Blend Of Oats, Honey, and Banana
We are all aware of the soothing properties of oats for the skin, but did you know that it is also a great component to remove dead skin cells and brighten dull skin? Bananas aid in mending sun damage, providing a surge of hydration and resulting in a brighter, more moisturized skin. Half a ripe banana, two tablespoons of oats, and a teaspoon of honey should be combined. Apply it all over your face and neck, letting it half dry before removing it with gentle soap and warm water in tiny circular strokes.
4. Banana Peel And Turmeric For Mature Skin
Women with old skin that is clearly aging are greatly helped by using a DIY facial made with natural products. Banana peel contains vital vitamins and minerals that help moisturize and hydrate your skin. Yogurt's lactic acid aids in eliminating dead skin cells, and turmeric's anti-inflammatory characteristics lighten your skin and give you a more young, healthy-looking appearance.
In a mixing basin, mash equal amounts of banana and banana peel. To make a paste, combine yogurt, a spoonful of organic honey, and a pinch of turmeric. After 20 minutes, wash it off with water and a mild cleanser. Apply it evenly all over your face.
Benefits Of Homemade Facial
Skin is thoroughly cleansed: Even if you wash your face every day, oftentimes there is still dirt, oil, and makeup left behind. This leads to build-up, which may clog pores and, if ignored, result in acne. Every few weeks, give yourself a DIY facial to aid in deep cleansing for skin that seems clearer.
Enhances blood circulation: Giving yourself a facial includes repeatedly stroking your face. This aids in enhancing blood flow to the skin. This helps give the vitamins and nutrients your skin needs to look healthy and young when combined with the natural ingredients we use in DIY facials.
Exfoliates: A few of the natural exfoliants used in homemade facials are excellent. These components aid in gently removing dead skin cells and product buildup without removing any natural skin oils.
Prevent Acne: A DIY facial's deep washing and exfoliating properties make your skin appear much clearer overall. Your skin tends to develop fewer breakouts over time thanks to consistent exfoliation and managed oil production.
Skin rejuvenation: A facial is an ideal solution if regular exposure to filth, pollution, and sun damage is leaving your skin looking lifeless and dull. The chemicals' exfoliating and skin-restoring capabilities aid in removing dry, dead skin to expose new, revitalized skin.
Want to find out more about beauty hacks? Follow the links:
DIY Homemade Facial Exfoliators
Pineapple And Papaya Facial Exfoliator
Both papaya and pineapple are fruit exfoliants that are naturally stimulating to the senses. While pineapple is an exquisite source of nutrition C and antioxidants that assist to heal zits and solar damage, papaya's enzymes can lessen infection, help limit acne, and also help prevent tiny bumps on the pores and skin. Making this Mash Fresh pineapple and papaya cubes totaling 1/4 cup blended with 2 tablespoons of brown sugar, 1 tablespoon of sweet almond oil, and 2 tablespoons of honey. Apply to the pores and skin on your face, then wait a few minutes. Use warm water to rinse.
Rose Petal Exfoliator
Roses are lovely, obviously, but you may also use the petals in your beauty regimen. You can use them to lessen oil production, a resource within the remedy of pimples, and improve the arrival of blemishes. You could make a rose petal exfoliating scrub by mixing 1/2 cup of powdered oats and 1 cup of crushed petals. Natural oils hydrate skin while also eradicating wrinkles and reducing redness and oiliness. Your skin will feel as gorgeous as it smells after using rose water.
Baking Soda And Honey
This facial scrub recipe uses materials identified for anti-inflammatory and oil-lowering outcomes and is mainly designed for skin this is at risk of acne. You will need 2 tablespoons of baking soda, teaspoons of honey, one tablespoon of aloe vera gel, half of a teaspoon of vitamin E oil, and drops of tea tree oil to make this robust scrub. In order to begin, integrate all the elements in a mixing bowl and stir them properly. After washing your face, use clean fingertips to use the scrub aggregate on your skin and lightly rub down it for 1-2 minutes. After another 2 minutes, let the scrub linger on your skin before rinsing it off with warm water.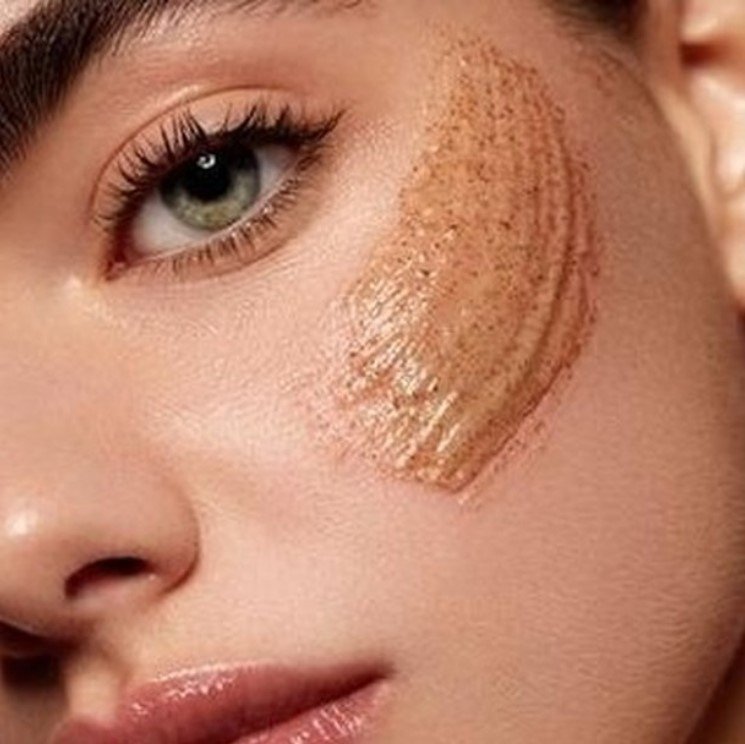 Homemade Facial Scrub For Glowing Skin
1. Brown Sugar Face Scrub
This scrub is right for people with dry or zits-prone skin. To create it, you'll want ½ cup of brown sugar, ¼ cup of avocado oil, 1 tsp. Of first-class Himalayan sea salt, and optionally, 3-4 drops of lemongrass crucial oil. Begin by combining all the elements. Once your skin is cleansed, follow the scrub in circular motions for 30 to 60 seconds. Rinse your face with lukewarm water to dispose of the scrub, and shop the last mixture in a hermetic field at room temperature. Enjoy the advantages of this nourishing self-made scrub for a rejuvenated complexion.
2. Strawberry Scrub
Due to their high diet C content and anti-inflammatory traits, strawberries are useful for decreasing zits-related inflammation. You'll need 1/2 cup of mashed strawberries, 1 cup of sugar, and a half cup of coconut oil. In a bowl, mix all of the substances collectively thoroughly. After cleansing your skin, lightly practice the scrub in circular motions for about 30 to 60 seconds. Subsequently, rinse your pores and skin with lukewarm water. Additionally, any ultimate scrub can be saved in a hermetic field inside the refrigerator for future use. Lastly, sit down again and experience the rejuvenating blessings of this pleasant strawberry sugar scrub, because it works wonders for attaining a radiant complexion.
3. Coffee Scrub
Please note that coffee, particularly in finely powdered form, has the potential to irritate the skin. It is beneficial to take into account the use of an alternative scrub if you have irritated or sensitive pores and skin. Collect 1 cup of finely ground espresso, 1 cup of brown sugar, 2 tablespoons of avocado oil, and 2 tablespoons of coconut oil to make this energizing scrub. In a bowl, thoroughly combine all the ingredients. Apply the scrub in gentle circular motions after cleansing your skin for 1 to 3 minutes. If you're unsure about how your skin will react, start with a shorter application time. You may pick out to go away the scrub at the skin for a while. After rinsing it off with warm water, placed any ultimate aggregate in a hermetic container.
4. Honey And Apple Scrub
Indulge in the soothing and exfoliating benefits of the Apple and Honey scrub. Honey not only possesses well-known moisturizing properties but also skillfully combines with apples, which provide natural fruit acids and enzymes for gentle exfoliation. Moreover, the fruit acids, alongside the antibacterial traits found in this scrub, make it a tremendous choice for people with oily or pimples-inclined skin.
You'll need 1 ripe apple (peeled and cored), 1/2 tbsp. raw honey, and 1/2 tsp. Jojoba oil to make this scrub. In a food processor, puree the apple until it is completely smooth. Next, reheat the honey for a quick mixing step. Apply the scrub to the skin for 30 to 60 seconds in circular motions after mixing all the ingredients in a basin. To maximize the scrub's hydrating properties, let it sit on your skin for five minutes. Rinse well with warm water before putting any leftover mixture in the fridge. Treat your skin to this delicious handmade scrub for a glowing, renewed complexion.
Tips To Achieve Better Results
Before using any type of face mask, always wash your face.
You can even slightly steam your face to help your pores open up, which will boost the effectiveness of the facial.
For best results, let the facial mask remain on your skin for at least 15-20 minutes.
Use a gentle circular motion to quickly exfoliate the face mask.
Always moisturize your skin after removing the face mask with a moisturizer that is appropriate for your skin type. This will aid in preserving moisture and the mask's beneficial ingredients.
Homemade Facial-Takeaway
In the comfort of your own home, homemade facials may be a lovely and efficient method to care for your skin. They have some of advantages, together with fee, adaptability, and the usage of herbal chemicals. You have the possibility to personalize facial masks and treatments on your precise pores and skin kind, issues, and possibilities by means of making them yourself.
The affordability of DIY facials is one of its key advantages. Making your own face products allows you to save money while still receiving the benefits of a skincare program. Many store-bought facial products can be rather pricey. You can make affordable face masks and treatments with widely available products from your kitchen or neighborhood grocery shop.
FAQ's
1. What Ingredients Should I Avoid In Facial Scrubs?
It's crucial to pick ingredients for facial scrubs that are soft and safe for fragile facial skin. Sugar, sea salt, nutshells, and coffee grounds shouldn't be used because they can be too harsh and abrasive for the face. The skin may become inflamed, irritated, or even scratched or broken by these coarse particles. If you observe dryness, tightness, or irritation after using a face scrub containing these substances. It is advisable to opt for milder substitutes.
2. How Frequently Should I Do A Homemade Facial Scrub?
To prevent over-exfoliating your skin, the frequency of facial exfoliation should be adjusted. It's normally okay to exfoliate your oily skin up to three times each week. To avoid potential irritation or excessive dryness. It's best to keep exfoliating to once or twice a week if you have sensitive, acne-prone, or dry skin.