Facials are a popular skincare treatment that revitalizes and refreshes the skin. Many people swear by facials for improving their skin's appearance and texture. If you're thinking about getting a facial, you might be wondering how much it will cost. The cost of a facial varies depending on several factors, including the type of facial, the location of the spa or salon, and the level of experience of the esthetician.
What Is A Facial?
A facial is a cosmetic treatment that involves cleansing, exfoliating, and moisturizing the skin on the face. In order to address particular skin issues, it might also involve additional procedures like massages, extractions, and the use of specialized products. They are intended to improve overall skin health and appearance, as well as to promote relaxation and stress relief.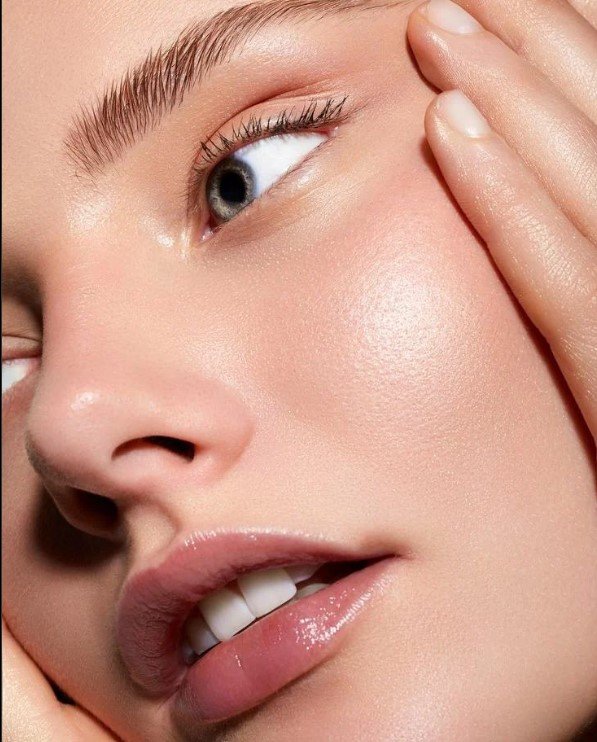 Facial Types
There are many different types of facials for different skin types and needs, and the prices vary. While a simple facial is usually relatively inexpensive, the more complex the treatment, the higher the price. Keep in mind that the materials and technology used, as well as the level of expertise of the technique, will all affect the cost of your facial.
A chemical peel is performed by applying a chemical solution to the skin to remove the outermost layers. This treatment is effective for treating skin discoloration and scarring.
A deep pore facial includes steaming, exfoliation, and extraction. It's useful if you have oily skin or those are prone to acne breakouts.
A European facial is all about cleaning gently and scrubbing away dead skin. This kind of treatment can take up to an hour or even longer, but you'll feel better and more relaxed when it's over.
A photo facial is performed by an esthetician who uses a handheld device that emits a spectrum of light to penetrate the skin. It can use to reduce inflammation and redness.
When performing a microdermabrasion facial, the esthetician uses an instrument to gently exfoliate the outermost layer of skin. It is frequently used to treat mild scarring or sun-induced discoloration.
A lymphatic massage facial uses a specific massage technique to stimulate lymphatic drainage in the face. It reduces puffiness while improving the texture and firmness of your skin.
A vampire facial entails having blood drawn and then having the platelets reapplied to the face. There may be some swelling after the procedure, but it will instantly smooth creases in the skin.
A laser facial delivers an intense beam of light energy to your skin. This may be uncomfortable or even painful, but the results will be a smoother, clearer complexion.
Factors That Affect Facial Cost
Here are the factors that can affect the cost of a facial.
Materials and technology used in the facial.
Type of facial treatment chosen.
The complexity of the treatment.
Level of expertise required to perform the facial.
Geographic location and reputation of the spa or salon.
Specific needs of your skin.
Additional services are included in the facial, such as massage or other treatments.
Duration of the facial treatment.
Cost of overhead expenses, such as rent and utilities for the spa or salon.
What Does The Facial Cost Include?
The cost of a facial varies depending on the type of treatment, location, and other factors, but it usually includes a variety of services aimed at improving the health and appearance of your skin. A facial treatment may include the following services.
Cleansing: The process of removing dirt, oil, and other impurities from the skin's surface.
Exfoliation: A technique that removes dead skin cells to reveal smoother, more radiant skin.
Extraction: The removal of blackheads and whiteheads to unclog pores and improve the overall appearance and feel of the skin.
Massage: A relaxing massage of the face, neck, and shoulders to improve blood flow and help you feel more relaxed.
Mask: The use of a facial mask to hydrate, soothe, and nourish the skin.
Moisturizing: The use of a moisturizer prevents the skin from drying out and maintains its healthy, glowing appearance.
Is There A Facial For Men's?
Yes, there are facials designed specifically for men's skin. Men's skin is thicker and oilier than women's skin, so men may benefit from facials that deep clean and exfoliate the skin. Some men's facials may also include a beard treatment to soften and condition facial hair. If you want to read more about facials. Click the following
Who Is The Good Candidate For Facial?
Facials are usually suitable for the majority of people, but some people may be better candidates for this type of skincare treatment. Here are some characteristics of good facial candidates.
Individuals who are concerned about the appearance of their skin and wish to improve its health and overall appearance.
Those who have a specific skin concern or problem, like acne, dryness, or aging.
People with various skin types, including oily, dry, combination, and sensitive skin.
Individuals who are interested in maintaining the health of their skin and avoiding future skin problems.
Those who have realistic expectations about what facials can do for their skin and are willing to maintain the benefits of the treatment through a regular skincare routine.
People who have not recently had any other facial treatments or procedures that could interfere with the effectiveness of the facial treatment or cause skin irritation.
Facial At Home
If you can't go to a spa or salon for a professional facial, you can still give yourself one at home. Here are some ways to give yourself a facial at home.
Begin by removing any makeup, dirt, or oil from your face with a gentle cleanser.
To remove dead skin cells and unclog pores, use a facial scrub or an exfoliating brush.
To open up your pores and help loosen any impurities, steam your face over a bowl of hot water or use a warm, damp towel.
Use a face mask that is suitable for your skin type and concern. There are several masks to choose from, including clay, hydrating, and brightening.
Massage your face and neck with your fingers in circular motions to improve circulation and promote relaxation.
Remove the face mask with warm water after the recommended time.
Apply a moisturizer to your face to keep your skin hydrated and protected.
Facial Cost – Main Takeaways
A facial can help your skin look better and feel better. While the cost of a facial can vary greatly, it is critical to select a reputable spa or salon that employs trained and experienced estheticians. You can enjoy the many benefits of a facial and achieve healthier, more radiant skin by researching your options and selecting a high-quality spa or salon.
FAQs
1. What To Expect After The Facial?
After a facial, you can expect refreshed, rejuvenated, and hydrated skin with a brighter, more even complexion. Mild redness or sensitivity may occur but typically subsides within a few hours to a day. It is critical to avoid excessive sun exposure and to use sunscreen. Mild breakouts or skin reactions may occur but should resolve within a few days.
2. Does The Cost Of A Facial Vary Depending On The Type Of Skincare Products Use During The Treatment?
Yes, the cost of a facial depends on the type of skin care products used during the treatment. Some high-end spas and salons may use more expensive or exclusive products in their facials, raising the treatment cost. Furthermore, some specialized treatments or products, such as those containing retinol or other active ingredients, may be more expensive, affecting the overall cost of the facial.
It is important that the use of expensive products does not always imply a better or more effective facial, as the quality of the esthetician and their technique also play a significant role in the treatment's results.
3. How Does The Use Of Specialized Equipment Affect The Facial Cost?
The use of specialized equipment, such as a light therapy machine, can affect the cost of a facial. Light therapy machines, which emit different wavelengths of light to treat various skin concerns, can be expensive to purchase and maintain. Therefore, spas and salons that offer light therapy as part of their facials may charge a higher price to cover the cost of the equipment and the additional training required for the esthetician.
However, not all facials require the use of specialized equipment, and the cost of a facial may vary depending on the specific treatment and products used in the session.